Aeternum Coin combines the intelligent trading systems of one of the world's fastest traders with ecological cryptomining. The result is a cryptocurrency which is based on solid and tangible values.
Current token price: 2,10$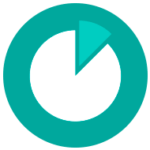 The fund is characterized by a combination of algo trading with a fixed gold price and additional mining revenues.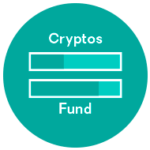 Use of market fluctuations
Algo trading uses an intelligent system to generate profit from market fluctuations.
An automated software mines the most profitable coins using ecological hydroelectric power.
Achieved profits flow back into the trading and increase the value of the Aeternum Coin.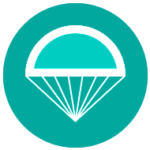 By adjusting the gold quota and by switching to other asses, the Aeternum Fund intends to avoid violent market fluctuations.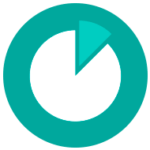 Our algo trading is based on systematic trading rules of our own database. These rules are constantly analyzed and upgraded. Additional news and other data sources give us a competitive advantage.
The realistic price target for mid-2019 for me is $ 25. Other currencies have already reached a multiple of that.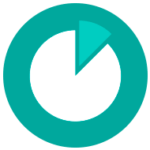 You can use your AET coins to invest into the Aeternum Fund.
If the Aeternum Fund achieves an increase in value through trading and mining, you can achieve profits through the uncomplicated sale of your shares.
A withdrawal from the Aeternum Fund is possible in Fiat or other cryptocurrencies.
It's up to you alone how many of your coins you want to invest into trading, how long you want to stay with that, whether you prefer to trade the AET on the stock exchange, or you want to trust our proven trading system and the abilities of one of the world's fastest traders.
Specialist Josef Peterseil
The net return on our mining farms in 2017 was over 85%.
By operating the hardware in hydroelectric power plants, we can guarantee an ecological and efficient mining at the same time. Due to the constant development of the software we permanently work to increase the profit.
We are happy to invite you to our locations!
Mining doesn't equal Mining!
We try to use electricity from renewable energies only.
We have ensured the energy price for the next five years. This allows us to plan ahead, to make reliable forecasts and to limit risks from fluctuations in the energy market.
Hydroelectric power plants are naturally cooled and do not incur additional cooling costs.
Our infrastructure allows us to minimize additional costs for the construction or rental of buildings, hangars or expensive container solutions.

Start of development and installation of mining facilities in hydroelectric power plants (Austria)
Start of collaboration with Hendrik Klein. Development of algorithms with a focus on trading in various cryptocurrencies
Development of own intelligent mining software
Start of the development of an algorithm-based trading system in cryptocurrencies
Start of the development and programming of the Smart Contract
Code Review of the Smart Contract, final testing of the trading algorithms. Read the report from Chain Security
Smart Contract went live / Happy Birthday AET
Initial Coin Offering (ICO) of the AET tokens at a starting price of USD 1.30
Test phase of the trading successfully completed. Start of the intelligent trading systems / the trading starts
In addition to the existing hydroelectric power plants, the expansion into a mining hall with a capacity for around 15,000 rigs is planned
End of the ICO at the final price of USD 2.50 (2018/12/31)
The listing of Aeternum Coin on several stock exchanges is scheduled for early January